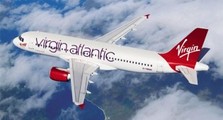 Sabbatical Travel Part Two is about to commence. We are now officially checked in for our Virgin Atlantic flight for 9:50pm tonight. The house sitter/Nessie the Bad Dog sitter has been briefed and I've managed to fit two extra pairs of shoes into my carry-on. All that's left is to finish cleaning - so, of course, I'm writing instead.

Chicago was an amazing adventure. In the Second City training program I learned so much that will impact my ministry. This U.K. Trip is not about intentionally wondering what I can bring back to enhance my ministry. This is a time to travel, experience and enjoy being together with my family. I also know from previous trips that these experiences will change me and that is what I will bring back to the church.

Goals for this trip are:

· Family Fun – I look forward to being goofy and laughing a lot with my favorite travel companions

· Connecting with Old Friends – We've not seen our Glasgow friends in ten years! (I haven't changed a bit….. (snort!) )

· Stage Time at the Edinburgh Fringe Festival – There are open mics and improve comedy jams. I'm going in!

· Enjoying it- even the challenging parts. (AKA- lugging a bag that is too heavy because it is filled with extra shoes!)

I'll try to post more as we get settled. Thanks for being on this journey with me.