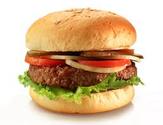 I was told in 1975 that good girls in the United Methodist church did not receive ashes on Ash Wednesday. Neither did we have to give something up for Lent. That was something only the Roman Catholic kids did.
The O'Leary girls gave up candy.
I ate a Marathon bar.

The Giattano boys gave up soda.
I drank Tab.

No limits. No restrictions. Lent was just any other series of days in the year.

I still don't know if that was truth or just something my parents told me when I was pondering the dirty foreheads of the people I saw on Ash Wednesday. Perhaps I was feeling left out?

In my adult life there have been years where I've passionately thrown myself at Lent. I've given things up. I've taken things on. I've fasted. And…. It never seems to work for me.

Maybe it's because I'm not sure what's supposed to happen from all that effort. I never felt any closer to God when I sacrificed nor did I feel more alienated from God when I didn't.

So, in the words of Jerry Seinfeld, "Lent. What's up with that?"

Here is where I've landed. (This is for today. I might have some great insight tomorrow.)

I don't have to "do" Lent the way everyone or anyone else does it.

My spiritual discipline is mine.

My sacrifice - or lack there of – is mine.

My relationship with God is mine.

Good girls can get ashes if they want them but it's not a requirement.

I'll keep Lent this year in my fashion and pray that it strengthens my walk with Christ. You do what you think best

If you want to talk about it, I'll probably just be over here eating some candy with my Diet Coke.

PS. Feel free to find me on Facebook for my Lenten Prayer of the Day.